St Andrew's, Reading Street
One family with Christ at the centre, welcoming all!
Christingle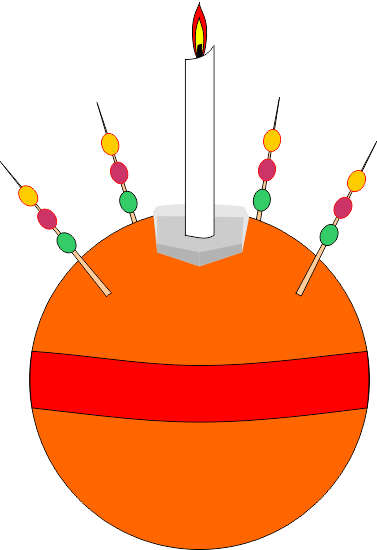 Unfortunately it is not possible to have a Christingle Service in the church this year but the Church of England is partnering with The Children's Society to hold an online Christingle Service on Sunday 13th December. This will be streamed on the Church of England Online Service Page at 9:00 am.
We are offering to provide a Christingle "kit" on a first come, first served basis (we have 150 - 200 kits available) so that you can join in the Christingle service at home and make your own Christingle.
If you wish to join in with the online Christingle, please email St Andrew's Junior Church (just click on the link) giving the following information:
How many kits you would like
A contact address and telephone number so that we can arrange delivery. (You can view our Privacy Policy on our Privacy page.)
The cut off for "orders" is Monday, 30th November.
You can make an online donation to the Christingle event using the link on this page. The donations will go to the Children's Society.